Senior Living Concierges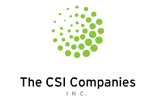 Senior Living Concierges
Company:
The CSI Companies

Location:
Cincinnati
OH
US

Category:
Hospitality - Hotel

Degrees Required:
High School

Employment Type:
Full-Time

Manages Others:
No

Requirements:


Requirements:

The CSI Companies is actively seeking Senior Living Concierges for our client located in the Cincinnati, OH area.
Details:
Working in a customer service environment, the Senior Living Concierge is the central point of contact for Assisted Living residents, family members and/or Community staff. As a key member of our client's innovative offering for the growing assisted living market, the Senior Living Concierge triages incoming questions and issues, identifying resolutions that optimize the overall pharmacy experience for residents, family members and community staff. 
Key Responsibilities: 
Maintain the Standard of Customer Service Excellence expected for the Assisted Living Platform within the client's company.
Work in conjunction with Senior Living Specialists to maximize penetration 
Pre-onboarding efforts with telephone calls and email campaigns in communities to residents, responsible parties and staff 
Utilize Assisted Living platform tools to promote client's service to residents, responsible parties and staff. 
Assume and maintain ownership of any unresolved questions or concerns through resolution 
Maintain compliance with Service Now and Salesforce.com documentation in order to ensure issue resolution and allow review of key data by management 
May answer inquiries from assigned Assisted Living residents or guarantors related to billing, operations, or covered therapies 
May serve as the primary internal contact for Assisted Living staff to assist with their daily needs and to facilitate resolution of their issues 
Resolve a determined % of initial calls to satisfied resolution and partner with appropriate internal partners when necessary to solve complex concerns or inquiries 
Proactively communicate critical information with assisted living community staff, residents and family members to enhance service levels or maximize pharmacy efficiency 
Have the ability to confidently communicate client's service offerings to Assisted Living community staff, residents, family members and potential customers and their relationship for meeting the Core Needs of the Community and Customer 
Be able to confidently communicate specific differences and solutions to common questions and objections presented by an Assisted Living Community or Customer 
Perform welcome calls for residents moving into Select Communities, to verify billing information and provide an overview of client's Assisted Living services 
Perform welcome calls for residents not utilizing our client in Select Communities, to effectively communicate client's services and convert them to our client's serviced customer 
When possible, provide price quotes for customers upon request
Observe and communicate the assisted living community satisfaction levels and communicate findings to the AL Concierge Manager, pharmacy operations management and account management 
Work between multiple technology platforms to view and record findings and ensure proper resolution 
Minimum (Required) Qualifications: (must be met in order to perform the job at the required level) 
Experience working with residents/patients to provide collaborative and empathetic solutions 
Excellent communicator and capable of communicating essential information to multiple parties involved 
Ability to multitask in an organized manner, maintaining detailed and clear record-keeping 
Demonstrated ability to problem-solve and create innovative solutions 
Prioritize tasks with Manager to enhance your ability for maintaining expected service levels 
Preferred Qualifications: (if above and beyond the minimum required) 
3-5 years of experience in customer service, billing and/or sales preferred 
3-5 years of experience in pharmacy operations preferred 
Experience in working with the staff of assisted living communities 
Knowledge of third party and commercial insurance plans preferred 
Desire to build and grow internal processes and supporting infrastructure 
Education:
Verifiable High school diploma or equivalent required. Must have to submit. Must provide documentation upon offer.
How to Apply:Please send your resume in Word or PDF format to: [Click Here to Email Your Resumé]Copy and Paste the following job title and code and place it in the subject line of your email so we can identify the job: Senior Living Concierges (#159333-MH2479)